<![endif]-->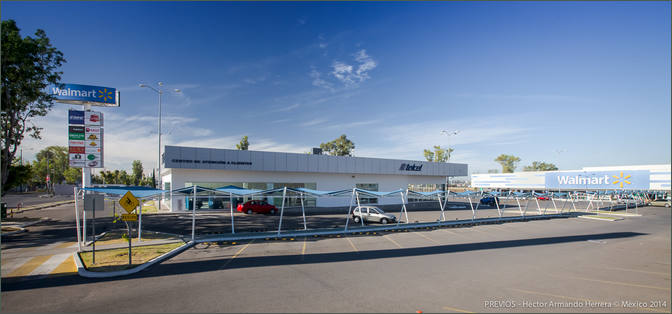 Plaza San Roque
Av. Enrique Colunga No. 1184, Col. 18 de Agosto


Irapuato

, GT

36590
Overview
Population for Irapuato is approximately 530,000 inhabitants. Irapuato is a growing market due to the arrival of the automotive industry and thriving industrial park development. Whilst many multinational companies are located in Silao, close to 70% of the workforce (both administrative and operational) comes from Irapuato.
The San Roque property is located within the southern section of Irapuato in a region embedded within many residential areas.
The neighbourhood is primarily characterized by medium income population, with medium density of residential area and some retail zoning along Blvd. San Roque. Additionally, the property is well located with access to major public transportation infrastructure.
Highlights
For Lease
Type: Retail
Total SF: 165,559
Metro Area: Irapuato

Leasing Manager
Tania Varguez
Leasing Manager p. +52 (55) 5284 0008

Senior Retail Asset Manager
Alejandro Mota
Senior Retail Asset Manager Pedregal 24, piso 21, Col. Molino del Rey
Miguel Hidalgo, Ciudad de México 11040
p. +52 (55) 9178-7729

Plaza San Roque
| | |
| --- | --- |
| Available | Coming Available |
Available Spaces
K-04
K-05
L 5
517 SF
L 6
517 SF
L 14
517 SF
L 15
517 SF
L 22
517 SF
L 23
517 SF
PAD 2 TBD B
1,109 SF
ANCLA
Wal-Mart
105,724 SF
K-01
Joyeria
K-02
Nuzi
K-03
Molly
L 1
Muebles Dico
923 SF
L 2
Muebles Dico
923 SF
L 3
Muebles Dico
923 SF
L 4
Muebles Dico
923 SF
L 7
Feng Shun
512 SF
L 8
Feng Shun
512 SF
L 9
Capricho
366 SF
L 10
Hugo Boutique
517 SF
L 11
TOPIA
517 SF
L 12
Pies & Salud
517 SF
L 13
Opticas Devlyn
527 SF
L 16
Izzi
512 SF
L 17
Izzi
512 SF
L 18
Italian Coffee
511 SF
L 19
Italian Coffee
511 SF
L 20
Pizza Friends
517 SF
L 21
La Michoacana
517 SF
PAD 2
Cinemex
6,882 SF
PAD 2 TBD A
Sport Feet
1,109 SF
Pad 1
Cinemex
17,264 SF
Pad 3
Coppel
12,071 SF
SA-1
Telcel
7,535 SF
Plaza San Roque